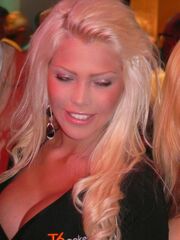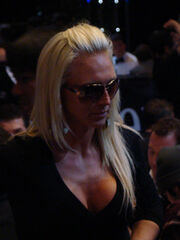 Poker sites launched in December 2007 by the company 1oz Group. According to their ads the site will "change the poker business" and the goal is to "become one of the largest poker sites in the world within two years". Freerolls started in December 2007 and cash games started from January 1 2008.[1] T6Poker have €3 million in guaranteed tournaments every month. The PokerNews Interview: T6 Poker's Torben Hubertz [2].
According to an article by Swedish poker profile Ola Brandborn in the Swedish Daily Expressen T6Poker is a suspected ponzi (or pyramid) scheme.[3] The public is offered profit shares (not stocks) of T6Poker which are said to be "limited in supply" and that will "probably be sold out within a month."[4]
Other notable characteristics of T6Poker include:
T6Poker Pro Team, [5].
The company's Internet domain is registered,[6]
The company (AlistonPrice) can be found on the warning list of the Swedish Financial Supervisory Authority (Finansinspektionen)[7] but changed its name in November-December 2007 to 1oz Group.
References
Edit
http://www.pokerzentrale.de/forum_posts.asp?TID=3768
Ad blocker interference detected!
Wikia is a free-to-use site that makes money from advertising. We have a modified experience for viewers using ad blockers

Wikia is not accessible if you've made further modifications. Remove the custom ad blocker rule(s) and the page will load as expected.