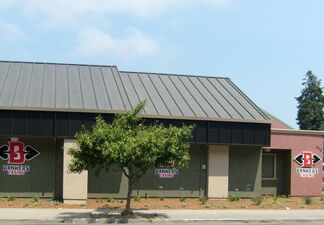 | | |
| --- | --- |
| Hours | 24/7 |
| # Tables | 7 |
| Address | 111 Monterey St Salinas, CA 93901 |
| Region | Central Coast, California, USA |
| Phone | 831-422-6666 |
| Website | (none) |
The main northbound street just as it is leaving the central part of town. Right next to the major cineplex (Maya Cinemas).
Limit hold 'em: 3/6 and 6/12, usually with a full kill.
No-limit hold 'em: 1/2 (40-200 buyin), 2/5 (200-1000 buyin) and 5/10 blinds 500-5000 buyin.
Minimum 2x pot to trigger the live straddle. Straddler acts last in the preflop betting round. Preflop chopping of the blinds is allowed.
Wait Time: Varies; during busiest times waits can be up to an hour.

Rake: $4 for 7-9 players, $3 for 5-6 players, $2 for 2-4 players. No flop, no drop. Rake is taken from the pot after the flop.
Posting: New players do not need to post to enter a game.
Shuffling: Four tables have Shufflemaster shuffling machines.
Tournaments
Edit
Jackpots and Promotions
Edit
Atmosphere
Edit
Neighborhood:
Parking: A decent sized parking lot (about 50 spaces) right on site; a large parking garage across the street.
Tables and Chairs: Nice 9-player tables, standard fixed-leg chairs. Nicely padded, and a bit fancy. The felt is nice and green, with a clean commit line.
Smoking: No smoking allowed in the building under California law. However, smokers walk immediately outside the "back door" in the corner and puff away in the parking lot. Door to smoking area is kept closed so it doesn't bother non smokers, even if you sit next to it.
Service and Comps
Edit
Full-service restaurant with table-side service until 11:30 pm nightly.
Links and Notes
Edit
Visited by MarkT in Sep 2008 and Nov 2008.
Ad blocker interference detected!
Wikia is a free-to-use site that makes money from advertising. We have a modified experience for viewers using ad blockers

Wikia is not accessible if you've made further modifications. Remove the custom ad blocker rule(s) and the page will load as expected.